Please help us with Official Student Count Day
Douglas County Pupil Count Day is Friday, Oct. 1. Please be sure to have your student in attendance for the full day whether it be in person or virtual. If possible, we ask that you avoid scheduling any appointments for your student on that day. We want to have all of our students present and counted. This will affect the overall funding for our school. We appreciate your help!
Donation and Volunteer Opportunities
Volunteering and giving to STEM are vital to the success of our school. Our school has a charter that requires a commitment of 30 volunteer hours per family (15 hours per single-parent family).
To make volunteering easy and seamless, please refer to the Volunteering Basics section that will allow you to set up your volunteer account and keep track of your hours. We are extremely grateful for the time and energy donated by STEM parents each year.
Volunteer Opportunitities
Driveline (Earn Double Volunteer Hours):
Parent supervisors needed during AM & PM Driveline! sign up here. Arrive 5 minutes early to find parking and grab a vest. Extra incentive: Earn double hours ie: log 60 hours in Driveline. (that's 30 actual volunteer hours). Click here to sign up.
Lunchroom Volunteers:
Spartan Afternoon Program:
A great way to avoid waiting in the afternoon drive-line, and maybe even take your own child home with homework complete. This opportunity is after school and only requires volunteers to monitor students (no tutoring involved). If you are interested, please click here.
TSA Volunteers
To volunteer for TSA or to provide snacks please click here.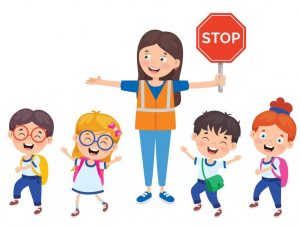 Lost and Found Coordinator
We're seeking a Coordinator for our Elementary and Secondary Lost and Found. The coordinator would need to:
Tidy lost and found as needed
Help get Elementary items with names on them back to their owners (coordinate with Volunteer Coordinator)
Organize remaining items to get them ready for donation (at school breaks)
Have questions? Email volunteer@stemk12.org. Want to sign-up to be the coordinator? Click here.
Classroom Wishlists
Teachers always need additional supplies throughout the year in order to enhance their students' experiences. Consider making a donation to a teacher's classroom by getting something off their Wish List. You can view all of our teachers' wishlists on our Parent Get Involved page, or by clicking the button below.
School Donations
Both our Elementary and Secondary Offices are always in need of donated items. Click the button below to see what we need and to sign up. Please bring the items to the appropriate front office with a label for what it is for.
Diversity, Equity and Inclusion Committee Meeting
Monday, Sept. 27 from 5-7 p.m. – High School Commons
The DEI Committee at STEM meets monthly in the High School Commons from 5-7 p.m. to discuss how STEM can ensure equity and inclusion. Anyone is welcome to attend and be part of the discussion.
Elementary Assembly
Friday, Oct. 1 – 8:15-10:15 a.m.
Elementary will be holding their monthly Assembly on Friday, Oct. 1. Below is the schedule:
Kindergarten-first grade: 8:15-8:45 a.m.
Second-third grade: 9-9:30 a.m.
Fourth-fifth grade: 9:45-10:15 a.m.
Assemblies are for students only and will be held on the Playfield in the Secondary Parking Lot during nice weather. If the weather is bad, the assembly will be moved inside to the Elementary School Gymnasium.
School Picture Retakes
Families can access their photos by visiting the link below or going to dr-photo.com, selecting the School Portrait Proofs link, and when prompted enter their private password in the following format: Student ID#
Friday, Oct. 8 – Photo Retake Day
Elementary students will go in small groups with their homeroom teacher.

Parents MUST sign their Elementary student up for retakes (so that you know which students will need to go down with an EA to have their picture taken)

Secondary students will go during their study hall.

If a student does NOT have a study hall, they can get their photo during their lunch break.
For virtual students, appointments will be available Tuesdays and Thursdays from 10 a.m.-1 p.m. from September 14 – October 21. Click the link to the right to schedule your appointment.
Water Fountains now Water Bottle Filling Stations
In an effort to minimize the spread of germs the ES & MS water fountains will be water bottle filling stations only. Please remind your students to bring a water bottle (labeled with their name).
Elementary Yearbooks are Now on Sale!
Click the button below to access the prepayment site for the Elementary Yearbook. Soft Cover books are $20 and Hard Cover books are $30.
Important News
Reminder on Early Dismissals
Students will need to be signed out by a parent at the respective office (Elementary or Secondary). The steps below outline the steps to follow in order to cause the least amount of disruption to the classroom:
Secondary:

Pick your student up during the passing period. (Secondary)
Send a signed note in with your Secondary student to receive an Early Dismissal Pass from the front office (students will be able to show this to their teacher before class begins, and leave at the appropriate time).

Elementary:

Call ahead to the Front Office so that they are aware that you are coming.
Elementary students will be released upon the arrival of their parents.
NO unscheduled early pickups are allowed after 1:15 p.m. This is to minimize disruption to the last period of the day. Additionally, for Elementary, please avoid picking up your student after 2 p.m. so that you are not impeding the Elementary Driveline. For Secondary, please avoid picking up your student after 2:30 p.m. so that you are not impeding the Secondary Driveline.
Reminder of School Start Times and Tardies
Reminder Elementary Families! Our first bell of the day rings at 7:30 a.m. Students have 10 minutes to get to class before they are marked tardy after the 7:40 a.m. tardy bell. Students who arrive after 7:40 a.m. will be marked as Unexcused Tardy.  In order to accommodate the extra families that joined STEM this year with the addition of some grade-level classes, we have begun opening car doors at 7:10 a.m. for unloading. Any students who arrive at 7:50 a.m. or later will need to be signed in by a parent. You will need to park and bring your student inside.
Resources and News from DCSD
Mental Health Resource of the Week
How to Help Kids Persevere at Hard or Boring Tasks
The Greater Good Science Center at UC Berkeley shows how kids can use a science-backed technique to help them persevere during hard or boring activities."
Literacy Resource of the Week
Early Literacy Tips from the Colorado Libraries for Early Literacy
Check out the simple ways caregivers can support early literacy development in young children using a day-by-day calendar with suggested activities and interactions.
DCSD Panel Discussion
Safety, Mental Health, and Social-Emotional Wellbeing
This week we hosted our first session in a series of Community Engagement events with a Panel Discussion featuring DCSD subject matter experts on mental health, social and emotional wellness, and security.
DCSD Parent University
Youth Vaping: Recognition, Prevention, and Intervention
Wednesday, September 29 | 5:30 p.m. – 6:15 p.m.
Teens may think e-cigarettes are safer than traditional tobacco products, but research links vaping to health and behavioral risks that can affect a young person for years to come. Would you recognize if your child began vaping? Would you know how to prevent e-cigarette use? How would you intervene if your child is already vaping?
Learn how to answer these questions in a special 30-minute webinar with Dr. Katrina Iverson, Pediatric Emergency Medicine Director at Sky Ridge Medical Center. She will guide you on how vaping impacts a young person's health, how it affects the broader community, and what you can do to make a difference today. Plus, learn how vaping can affect COVID-19 infections and other respiratory issues. The presentation will be followed by 15 minutes of Q&A.