Donation and Volunteer Opportunities
Volunteering and giving to STEM are vital to the success of our school. Our school has a charter that requires a commitment of 30 volunteer hours per family (15 hours per single-parent family).
To make volunteering easy and seamless, please refer to the Volunteering Basics section that will allow you to set up your volunteer account and keep track of your hours. We are extremely grateful for the time and energy donated by STEM parents each year.
Volunteer Opportunitities
Driveline (Earn Double Volunteer Hours):
Parent supervisors needed during AM & PM Driveline! sign up here. Arrive 5 minutes early to find parking and grab a vest. Extra incentive: Earn double hours ie: log 60 hours in Driveline. (that's 30 actual volunteer hours). Click here to sign up.
Lunchroom Volunteers:
Spartan Afternoon Program:
A great way to avoid waiting in the afternoon drive-line, and maybe even take your own child home with homework complete. This opportunity is after school and only requires volunteers to monitor students (no tutoring involved). If you are interested, please click here.
TSA Volunteers
To volunteer for TSA or to provide snacks please click here.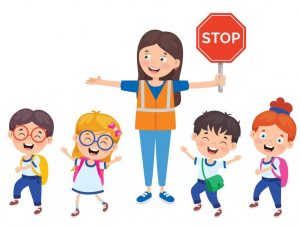 Lost and Found Coordinator
We're seeking a Coordinator for our Elementary and Secondary Lost and Found. The coordinator would need to:
Tidy lost and found as needed
Help get Elementary items with names on them back to their owners (coordinate with Volunteer Coordinator)
Organize remaining items to get them ready for donation (at school breaks)
Have questions? Email volunteer@stemk12.org. Want to sign-up to be the coordinator? Click here.
Elementary Library Organizer
We are in need of at least (2) volunteers to help organize the ES Library for possibly a couple of days. Mornings, after the driveline, would be the ideal time, about 8-9 a.m. starting time. Volunteers will need to be able to use an iPad with an app (provided by us) to scan books and organize them by reading levels to be shelved in our "library". If you are interested, contact Mona Loptien (mona.loptien@stemk12.org).
Lego Organizer
We are looking for parent volunteers to help organize all of our Lego materials. Please contact Michelle Gasser (michelle.gasser@stemk12.org) if you are interested.
Volunteer of the Month
Our volunteer of the Month for September is Terri Irish with 68 logged hours to date. Terri's dedication to the Drive-Line is amazing, and we are more than grateful. Thank you Terri!!!
Classroom Wishlists
Teachers always need additional supplies throughout the year in order to enhance their students' experiences. Consider making a donation to a teacher's classroom by getting something off their Wish List. You can view all of our teachers' wishlists on our Parent Get Involved page, or by clicking the button below.
School Donations
Both our Elementary and Secondary Offices are always in need of donated items. Click the button below to see what we need and to sign up. Please bring the items to the appropriate front office with a label for what it is for.
STEM PTO's STEMGives Campaign Underway
October 4 through December 7
STEMGives! is your opportunity to support your school, teachers, students and staff! Your donations help the STEM PTO to provide money directly to the school for teacher and school grants/requests and fund the STEM PTO's activities, fundraisers and events. The campaign will run from October 4 through December 7 and all donations can be made online or via check.
WAYS TO GIVE:
The PTO will be accepting online donations through Colorado Gives at the link below. Colorado Gives is an online donation site that accepts credit cards, debit cards and bank account transfers. Donations can be made one time or recurring/monthly. $200/family or $20/month will make a great impact!
Donors can also pay by check. Checks should be made out to STEM PTO (write STEM Gives! in the memo) and delivered to the STEM Middle School office. Checks can also be mailed to the STEM Middle School Office at:
STEM School Highlands Ranch
℅ STEM PTO Treasurer
8773 S Ridgeline Blvd
Highlands Ranch, CO 80129
Parent-Teacher Conferences
Week of October 11-15
Elementary Parent-Teacher Conferences will take place the week of October 11-15. Your student's teacher will communicate out their schedule with sign-ups to parents. Each sessions is set for 10-15 minutes and students can attend.
We hope all our families have a wonderful fall break. Our teachers and staff have enjoyed getting to know each of your children thus far this year. We are looking forward to strengthening our partnership during parent-teacher conferences next week. If you have not already signed up for a conference with your child's teacher, please do so soon. A strong school and parent partnership will dramatically impact positive academic and social growth.
Lost and Found
When you are on campus please check out our lost and found it is overloaded with jackets and sweatshirts. All items will be out and available during conferences and out in the office any other time. Items will be donated after Fall Break.
School Picture Retakes and Orders
Families can access their photos by visiting the link to the right or going to dr-photo.com, selecting the School Portrait Proofs link, and when prompted enter their private password in the following format: Student ID#
For virtual students, appointments will be available Tuesdays and Thursdays from 10 a.m.-1 p.m. from September 14 – October 21. Click the link to the right to schedule your appointment.
Water Fountains now Water Bottle Filling Stations
In an effort to minimize the spread of germs the ES & MS water fountains will be water bottle filling stations only. Please remind your students to bring a water bottle (labeled with their name).
Elementary Yearbooks are Now on Sale!
Click the button below to access the prepayment site for the Elementary Yearbook. Soft Cover books are $20 and Hard Cover books are $30.
Important News
Reminder on Early Dismissals
Students will need to be signed out by a parent at the respective office (Elementary or Secondary). The steps below outline the steps to follow in order to cause the least amount of disruption to the classroom:
Secondary:

Pick your student up during the passing period. (Secondary)
Send a signed note in with your Secondary student to receive an Early Dismissal Pass from the front office (students will be able to show this to their teacher before class begins, and leave at the appropriate time).

Elementary:

Call ahead to the Front Office so that they are aware that you are coming.
Elementary students will be released upon the arrival of their parents.
NO unscheduled early pickups are allowed after 1:15 p.m. This is to minimize disruption to the last period of the day. Additionally, for Elementary, please avoid picking up your student after 2 p.m. so that you are not impeding the Elementary Driveline. For Secondary, please avoid picking up your student after 2:30 p.m. so that you are not impeding the Secondary Driveline.
Reminder of School Start Times and Tardies
Reminder Elementary Families! Our first bell of the day rings at 7:30 a.m. Students have 10 minutes to get to class before they are marked tardy after the 7:40 a.m. tardy bell. Students who arrive after 7:40 a.m. will be marked as Unexcused Tardy.  In order to accommodate the extra families that joined STEM this year with the addition of some grade-level classes, we have begun opening car doors at 7:10 a.m. for unloading. Any students who arrive at 7:50 a.m. or later will need to be signed in by a parent. You will need to park and bring your student inside.
Important Driveline Reminders
Thank you to all our families who are helping us make the Morning and Afternoon Drivelines run smoother and smoother each week. We'd like to remind our families of the following two items for our Afternoon Dismissal.
If you are picking up your student via our Walker Pick-Up, please do not park in the surrounding businesses, where it is clearly marked that you cannot park. The surrounding businesses are private businesses and STEM families are not allowed to park in their parking lots to pick up their students. These local businesses have informed us that they will begin ticketing and requesting towing of any vehicles that should not be there.
We are asking all families to please come to pick up their students during the designated pick-up windows. We have noticed that some families are not coming on a consistent basis until after 3 p.m., which is preventing our teachers from offering Office Hours for students, and/or getting their after-school clubs starting on time. Families with students who are not picked up during their pick-up window will receive a warning initially. If it continues to happen, the parents will be contacted with notification of the fee that will be assessed for child care after normal pick-up hours. Please reach out to LynAnn.Kovalesky@stemk12.org with any questions.

Kindergarten & first grade: 2:20-2:30 p.m.
Second-Fifth, with a Kindergarten and First-Grade Sibling: 2:30-2:55 p.m.
Any Elementary student who has a Secondary sibling: 2:55-3:05 p.m.
SPART MART IS OPEN!
Spart Mart is open! The store will be open on Mondays and Wednesdays starting at 2:50 p.m. for Secondary and 2:25 p.m. for Elementary students (Not all Elementary students will be able to access the store so we strongly encourage using our online store). We have new merchandise for STEM spirit week and we have new food products such as Hi-Chew and Takis. Click the link below to order online and we will deliver it to the student during school hours, or leave it in the respective Front Offices for parent pick-up. Thank you for your support!
Resources and News from DCSD
Mental Health Resource of the Week
Douglas County Youth & Family Resource Guide
If you and your family are looking for local resources on psychiatric support, childcare, human services, emergency assistance, and more, check out this guide from the Douglas County Youth Initiative.
Literacy Resource of the Week
Helping Children Build Language Skills
Parents can help their children develop their language abilities by tuning in to what they say and responding in ways that result in more talk.
Total Wellness Resources of the Week
Did you know that your child's brain will stop functioning efficiently after about 20-30 minutes of sitting still? Set a timer during homework time and work in easy brain breaks! Take two to five minutes to do jumping jacks, a spring in the backyard, or quickly play with the dog. When it's time to return to homework, have your child balance on one foot and take three deep breaths. They will be ready to focus on homework again.
Cybersecurity Awareness Month
Student-Led Board of Education Candidate Forums
DCSD students will be hosting three Board of Education Candidate Forums to give parents, staff and community members the opportunity to get to know the candidates running for four seats on the DCSD Board of Education. These forums will be led by student groups at each school, including members of the DCSD Student Advisory Group, and community members will be able to watch them in-person or online. All candidates running for the DCSD Board of Education have been invited to participate.
Monday, October 11
ThunderRidge High School
6:00 p.m. – 8:00 p.m.
1991 W. Wildcat Reserve Pkwy., Highlands Ranch
Click here to view on YouTube | Click here to RSVP
Wednesday, October 13
Castle View High School
6:00 p.m. – 8:00 p.m.
5254 N Meadows Dr, Castle Rock
Click here to RSVP | Click here to view on YouTube
Monday, October 25
Legend High School
6:00 p.m. – 8:00 p.m.
22219 Hilltop Rd, Parker
Click here to RSVP | Click here to view on YouTube
DCSD Parent University
How Parents Can Support Psychological and Physical Safety in Schools (In-Partnership with Sky Ridge Medical Center)
Wednesday, Oct. 27 | 5-5:45 p.m. – Online
Join DCSD Director of Mental Health, Dr. Stephanie Crawford-Goetz, and DCSD Director of Safety and Security, Jonny Grusing, for an overview of district safety procedures. They will discuss the ways safety drills like the Standard Response Protocol (SRP) are done with psychological safety in mind. They will also cover methods and procedures for suicide safety and threat assessment in schools. Finally, you will walk away knowing how parents are vital in contributing to a culture of safety, security and well-being.
Learn how to answer these questions in a special 30-minute webinar with Dr. Katrina Iverson, Pediatric Emergency Medicine Director at Sky Ridge Medical Center. She will guide you on how vaping impacts a young person's health, how it affects the broader community, and what you can do to make a difference today. Plus, learn how vaping can affect COVID-19 infections and other respiratory issues. The presentation will be followed by 15 minutes of Q&A.