Donation and Volunteer Opportunities
Volunteering and giving to STEM are vital to the success of our school. Our school has a charter that requires a commitment of 30 volunteer hours per family (15 hours per single-parent family).
To make volunteering easy and seamless, please refer to the Volunteering Basics section that will allow you to set up your volunteer account and keep track of your hours. We are extremely grateful for the time and energy donated by STEM parents each year.
Volunteer Opportunities
Driveline (Earn Double Volunteer Hours):
Parent supervisors needed during AM & PM Driveline! sign up here. Arrive 5 minutes early to find parking and grab a vest. Extra incentive: Earn double hours ie: log 60 hours in Driveline. (that's 30 actual volunteer hours). Click here to sign up.
Spartan Afternoon Program:
A great way to avoid waiting in the afternoon drive-line, and maybe even take your own child home with homework complete. This opportunity is after school and only requires volunteers to monitor students (no tutoring involved). If you are interested, please click here.
TSA Volunteers
To volunteer for TSA or to provide snacks please click here.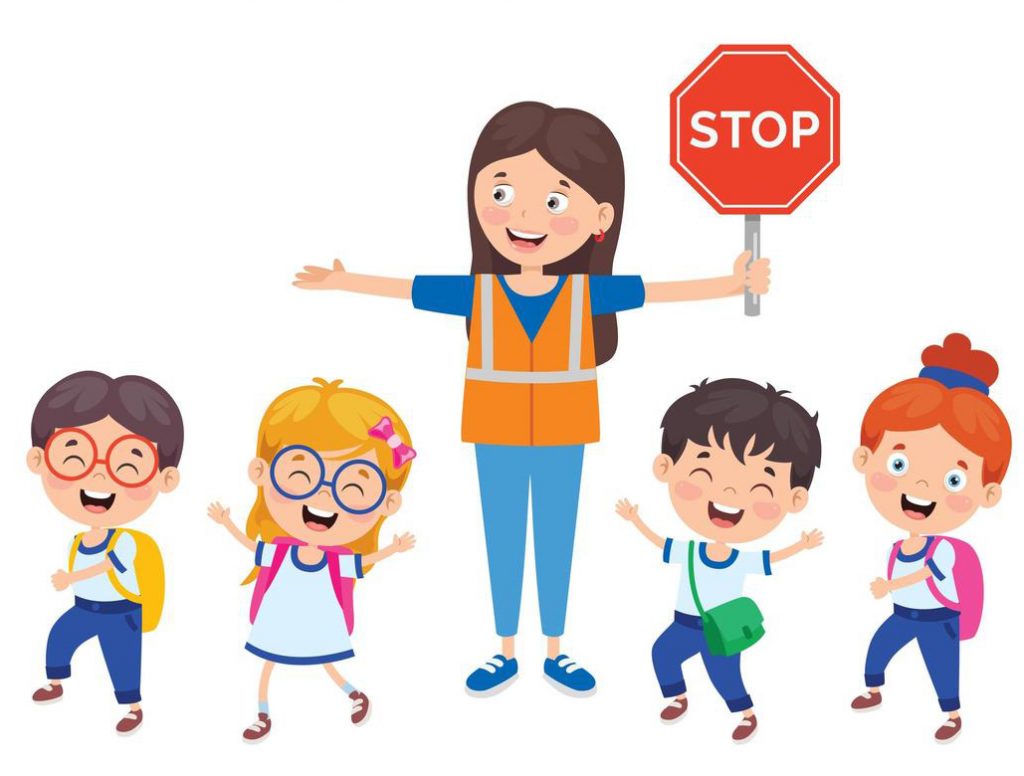 Classroom Wishlists
Click the buttons below to see our Teacher's Classroom Wish Lists.
Chess Club Donations
Consider donating to our Chess Club. The group would benefit from having some good tournament sets with clocks. These are the tournament sets we would like to have, with blue and buff boards, black and white pieces and a blue clock. Click the link below to sign up.
School Donations
Both our Elementary and Secondary Offices are always in need of donated items. Click the button below to see what we need and to sign up. Please bring the items to the appropriate front office with a label for what it is for.
Spartan After School Program
All students not involved in a Club or Activity at STEM must be picked up by a parent, or in our Spartan Afterschool Program. Students are not allowed to be roaming the halls, waiting for their parents to pick them up.
Spartan Morning and Spartan Afternoon programs are open to all Middle and High School students on a drop-in basis. There is no need to schedule days. Both programs take place in the Middle School Cafeteria, on the West side of the building.
Our program is only offered on days when school is in session. We do not currently offer any care on school holidays. Cost is only $8 in the afternoon and $2 in the morning. Click the button below to learn more.
Check out the newest Clubs and Activities in our Enrichment Programming
We have so many offerings for our students to get involved in clubs and activities at STEM. Click the button below to see all of our offerings. Don't see something that interests your student? Email Mrs. Sara Phelps (sara.phelps@stemk12.org) to see if that club could be added.
Here are the latest Middle School Clubs that have been added:
Here are the latest High School Clubs that have been added:
HS Ultimate Frisbee Starting Soon!
Ultimate Frisbee will have its first practice on Tuesday, Sept. 7 at Northridge from 4-5:30 p.m. Practices are on Monday, Tuesday, and Thursday, and you can email Mrs. Phelps (sara.phelps@stemk12.org) with questions.
Middle School Basketball Interest
We are collecting interest for the upcoming basketball season. Please complete the form below to express your interest in Middle School Basketball. Practices and games would be held at one of the local Highlands Ranch Rec Centers, and transportation would be up to the parents. This does not commit you to a team or guarantee you a spot, but is for us to gauge interest in sizes of teams. Spots will be given to families from this interest form.
All practices and games are coordinated through the Highlands Ranch Rec Center (HRCA).
Girls Program:
HRCA (Highlands Ranch Community Association)
Season: October – December 2021
Boys Program:
HRCA (Highlands Ranch Community Association)
Season: January – March 2022
Email Sara.Phelps@stemk12.org with questions.
Join the Math Honor Society
Hello STEM Spartans, do you like math or solving complex problems? If you do, Math Honor Society is for you! We compete in math competitions, have our annual PI day event, and many more new and exciting math-related, school-wide events. There is only one requirement to join MHS: a 3.0 GPA in two years of HS math. If you meet this requirement and want to participate in MHS, reach out to Isabelle McCall (isabelle.mccall@s.stemk12.org) anytime until September 30 with a short paragraph on why you want to be a member and a copy of your transcript (reach out if you have any questions). Please let us know if you have any questions!
School Picture Retakes
Families can access their photos by visiting the link below or going to dr-photo.com, selecting the School Portrait Proofs link, and when prompted enter their private password in the following format: Student ID#
Friday, Oct. 8 – Photo Retake Day
Elementary students will go in small groups with their homeroom teacher.
Secondary students will go during their study hall.

If a student does NOT have a study hall, they can get their photo during their lunch break.
For virtual students, there will be an opportunity to have their photo taken at our photographer's studio beginning in September until Thanksgiving. There will be a link to sign up.
No Parking in Local Business Parking Lots
Join our STEM Secondary Team
We're hiring! We need Educational Assistants to join our Secondary Staff for the 2021-22 School Year. We're also looking for a part-time After School Care Programming Assistant. Click the button below to find out more about each position. We've also got an opening in our Elementary School. Click the button below to see all of our job openings.
How to apply
Application Note, you will need to download this application form, fill it in and save it locally to your computer, then return it via email with the following items:
Cover Letter
Resume
References
Secondary Driveline Placard Request
Every car that enters our East Driveline needs to use a placard. Placards will be pre-printed at the start of the school year and will be made available for pick-up on Thursday, Aug. 5 from 7:30 a.m. to 4 p.m. Placards must be visible in the front window to assist our driveline staffers with identifying that your car should be in the driveline at that time. In order to be good neighbors, we need to divide our Secondary pick-up into two groups to prevent stacking on Ridgeline Blvd. The first timeslot is from 2:55-3:05 p.m. The second timeslot is from 3:05-3:15 p.m. Please do not enter the parking lot prior to your designated time.
How do I get a placard?
For Secondary only families, please complete the Secondary Driveline Placard Sign-Up form to request your timeslot. Placard Pick-Up is at the Secondary Main Office (formerly Middle School Office). If you would like to take part in our Secondary Carpool Program, please follow the steps below. If you are a family with students in our Elementary and Secondary schools, please reference the Driveline information in the Elementary News/Updates Section.
Secondary Carpool Program
Carpools enjoy special Driveline perks! There is a carpool "express" lane in the East (Secondary) Driveline Loop. Carpools (meaning three or more students, or three or more families riding together) will need to obtain a carpool sticker to use the carpool lane. The school has partnered with "Way To Go: School Pool" to help families find carpool groups. In order to register, follow the instructions below.
Log into DCSD Infinite Campus Parent Portal, select a student and then click on transportation on the left menu.
Use the secure link to get to the Way To Go site and create an account. For security reasons, this link is the only way to enter the system for STEM School Highlands Ranch. You can register with a nearby intersection instead of your home address.
Using the Way To Go website, create an account to find interested STEM families in your area.
Click the button below to request a Carpool Placard if you will be the one picking up the carpool.
Did you know?
Lunch
Lunch is FREE so please remind your student that if they want a DCSD lunch, they must go through the line and use their lunch number for inventory purposes.
Entrances to the School
We will not longer have a High School Entrance. In order to better serve our students, our High School Office has been transformed into the Counseling Offices. This means that our Middle School entrance will now be the Main Secondary Entrance, and our Middle School Office will now be our Secondary Office Suite. All Secondary Students should enter and exit through the Secondary Doors.
Forgotten Items Table
If your student forgets something in the morning and needs it for that day, there is a table in the lobby on which you can leave something for your student. Please make sure that their name is on the item. If it is electronic in nature, please bring it to the office. Please remind your student to check that table or the front desk if they are expecting you to bring an item. So as to not interrupt the classroom, we will not call them to get the item from the table. It is the student's responsibility to retrieve the items you leave for them.
Lost and Found
Please put your student's name on everything. If an item (other than electronics) is lost, it can be retrieved from the Lost and Found table outside of the Middle School Cafeteria. Electronic items that are found will be at the front desk. We donate the items not retrieved before Fall Break, Winter Break, Spring Break and at the end of the school year (or as needed).
Whatever you are going through, AllHealth is here to help
AllHealth Network offers mental health services for students and families onsite at STEM School Highlands Ranch with a licensed professional counselor, Kathleen Shook. Kathleen uses evidence-based treatment approaches to talk and play with kids of all ages to help them with anxiety, depression, trauma, and adjusting to life's changes. Sessions happen during school hours for your convenience and most insurances are accepted.
Additionally, AllHealth Network offers free services such as counseling, support groups and opportunities for social connection to students, families, and community members affected by May 7th at the STEM Center for Strength located at 640 Plaza Dr., Suite 130.
To get connected to any of the services AllHealth has to offer, contact Kathleen at 720-462-9645 or the STEM Center at 720-980-5761.
2021-22 Secondary Yearbook Information