STEM Junior Earns Medal of Achievement in Math and Science from Colorado School of Mines
Congratulations to STEM junior Brent Weiffenbah on being award the Colorado School of Mines Medal of Achievement in Math and Science.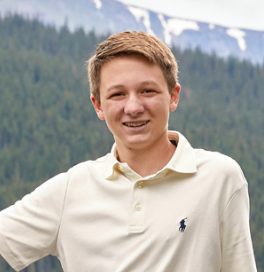 STEM FBLA Students Take Top Spots at State Leadership Competition
Congratulations to the following students on completing and placing at the Future Business Leaders of America State Leadership Competition that took place over the last two weeks.
Tyler Connelly – 2nd Banking & Financial Systems
Beccan Gruenberg – 3rd Political Science
Nehal Choudhary – 2nd Coding and Programming
Tjaden Litwiler – Digital Video Production
Daniel Nikolaev – 3rd Help Desk
Gitanjali Rao – Intro to Business Communication
Ryan Hengen – 3rd Journalism
Lorelai Angell – Sales Presentation – Team 1
Julie Jurkowski – Sales Presentation – Team 1
Peyton Richards – Sales Presentation – Team 1
STEM Elementary Spartans of the Month
Congratulations to our STEM Spartans of the Month in our Elementary School!
K – Ethan McConnell (Thatcher)
K – Stellie Newton (Thatcher)
1 – Ezekiel Del Olmo (Brooks)
1 – Masha Lytkina (Bench)
2 – Orion Lawrence (Thomas)
2 – Charlotte Burtraw (Logue)
3 – Zayer Hossain (Swihart)
3 – Maya Romanova (Thatcher)
4 – Sawyer Glauser (Tracey)
4 – Bhavik Luthra (Gasser)
5 – Lennon Osborne (Harper)
5 – Neha Binoy (O'Toole)
Lockheed CodeQuest Competition - STEM HS Students Placements
Please help us congratulate the below High School Students and their coach Mr. Lein for their amazing placements in the CodeQuest Competition. That took place on Saturday, April 24. Three High School Teams competed for the CodeQuest Competition in State.
FIRST in Colorado for the Advanced Division: The Fellowship of the String Team including Deven Layton, Joseph Parsons, and Aragorn Wang.
7th in the Advanced Division: Public class STEM Team including- Sawyer Curless, Reed Elliot, and Tejas Luthra.
8th in the Novice Division: STEM Java Coders team including – Quincy Kramer, Lorie Cauwe, and Nehal Choudhary.
Way to go and well deserved!! We are so proud of you!
STEM Welcomes Christina Wu as Secondary Assistant Director
Learn more about the STEM Center for Strength
Lockheed Martin Student Internship Presentations
STEM Seventh Graders Take Part in Holocaust Webinar